Case Studies:
Running Game
We designed this unit as a complete game, in a form that can be packed up and transported in a light van. Intended to illustrate the effectiveness of leading brand football boots, the game is used by two players who are invited to run on the spot with a bar graph display in front of each player.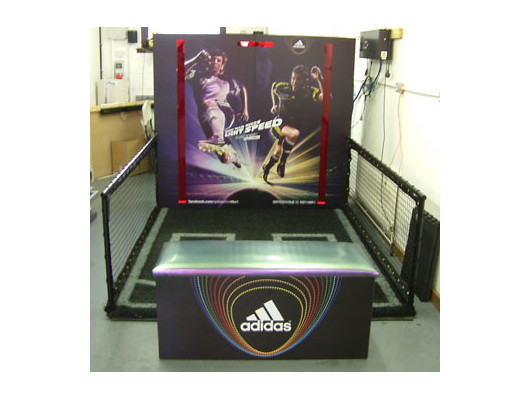 The faster that they run, the higher the bar graph displays climbs, and after a given time the player with the highest bar is declared the winner on a central display.

The system uses accelerometers for detection, MP3 players for the sound function, and two specially designed large (1.6metre) bar graph display units. Configuration can be carried out by IP network connection. For safety reasons the entire unit operates from rechargeable batteries.